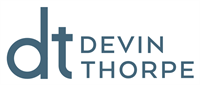 Devin Thorpe
Posted at June 22
Over the past decade, I've written hundreds of articles about what I now call impact crowdfunding, the practice of investing small amounts of money in private companies that are doing some good in the world.
That said, I confess that as big a fan of the idea of impact crowdfunding as I have been, I wasn't doing it. Honestly, I mostly felt like I didn't have enough money. When I was the CFO of a global food and beverage corporation, I felt pretty rich. Podcasting about polio doesn't pay as well.
Here's the thing. Investing is different from spending. When you spend $100 on a nice dinner with family and friends, the money is gone. The memory of the meal may last forever, but you aren't getting that money back.
When you invest, it's like moving a $100 bill from your purse into your fanny pack. You still have $100; it's just in a different place.
It occurs to me that some readers are thinking that investing via crowdfunding sounds like something they'd like to do but don't feel ready to do...more